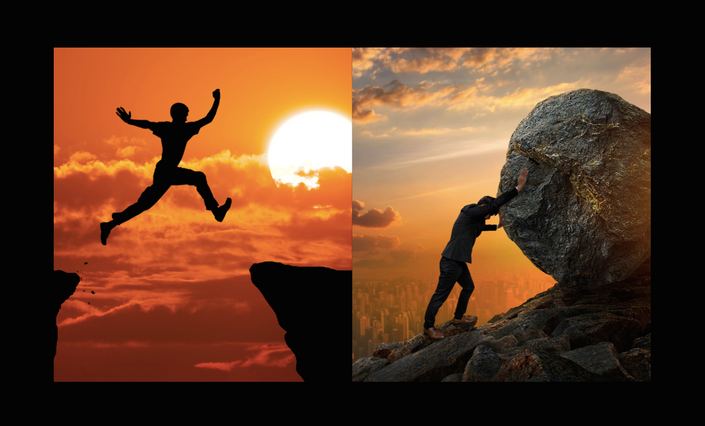 SEE and SEIZE Opportunity!
BIG Changes are on the Horizon. Awareness Gives YOU a Significant Advantage. Leap to Success or Struggle.
Watch Promo
Enroll in Course
EXPONENTIAL CHANGES will effect ALL of us both economically and socially -- requiring many to make significant transitions -- letting go of past expectations and navigating to new ones.

The next 10 years will include MORE disruptive (and even radical) changes than the last 10 years, impacting all areas of our lives, including:
Business (workforce, jobs, price point, market share, products....)
Healthcare
Energy/Utilities
Banks/Financing
Education
Production
Internet
We are moving AWAY from ownership, privacy, hierarchy, mass production, large/long-term institutions and TOWARD access, social/community capital, trust, lateral and open networks, transparency, "prosumer world," with significant and exponential technology changes and Artificial Intelligence influences.
Your response to these changes can be "fight, flight, freeze" OR "SEE and SEIZE opportunities."
Here are the obstacles to overcome (followed by the solution offered here):
OBSTACLE 1:
BUSY schedule, distraction, and demands of daily life that leave you without the time or energy to research, study, observe and discern the opportunities for you.
OBSTACLE 2:
We live in a time of disruption and change. Dealing with so many things changing so fast is hard!
A flood of information and change coming at one time induces fight, flight or freeze – more specifically brain freeze, fog, low-grade background anxiety, fear, or overwhelm.
OBSTACLE 3:

Normal blind spots, regrets, beliefs or expectations (that used to be valid, but are not in the new reality)
OBSTACLE 4:

Some upset or (internal) argument or feeling that "it should be another way" and Finding the courage to face head-on any fears you might have about your future (i.e. your job/career, your retirement, your health, your family's health...)
AND YET YOUR future (and your family's future) CAN be very bright.
Can you SEE the new and positive opportunities that are arising? Can you secure safety, satisfaction, and even peace of mind, in the midst of all of these changes? For many doing this will be challenging.
There IS a tsunami of change coming.
If you can see the wave of change before it "hits" you, you can ride the wave of change to new heights.
If you don't see it coming, you may find the wave of change to be turbulent and tough.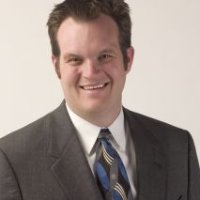 "Rachel can cut through the BS and clutter that is in the space to get to the real good stuff very quickly."
- Steven Stokes, Festival Organizer, City Government
What if . . .
There was an easier way you could be AWARE and SEE opportunities?
There was a SIMPLE way to "Be Ahead of the Curve" and ensure your success?
All of the complex changes could be DISTILLED to a FEW essential ideas/trends and some realistic or practical OPTIONS for a bright future?
Solution:
This practical and relevant monthly trends review and discussion is designed to expand your awareness of the larger trends and elevate your perspective to see, plan for, and take advantage of opportunities.
There are a LOT of opportunities coming with these inevitable changes IF you can see the trends before the tsunami of change hits you.
From your participation you will have:
A bigger perspective (illuminating opportunities available to you).
A clear and practical synthesis of larger trends and a discussion of how they might impact you personally and your communities (SAVING you HOURS of research).
Additional resource list provided if you want to learn more.
Community membership – discussion boards (knowing you are not alone). Collective intelligence is ALWAYS superior for creativity, opportunity, innovation, and success.
A view with real HOPE and Opportunity.
There are TWO KINDS of HOPE:
One kind of HOPE is on top of anxiety, fear, or helplessness; waiting for someone or something (outside of you) to change for the better (we could call this "false hope").
The second kind of ("real") HOPE is powerful, engaging, real, practical, uplifting; this HOPE elicits agency, will, confidence, energy and a pathway to change life for the better. This HOPE is fueled by an awareness of "reality" and openings for opportunity and action.
This second kind of HOPE will be fueled with this monthly trends review and discussion.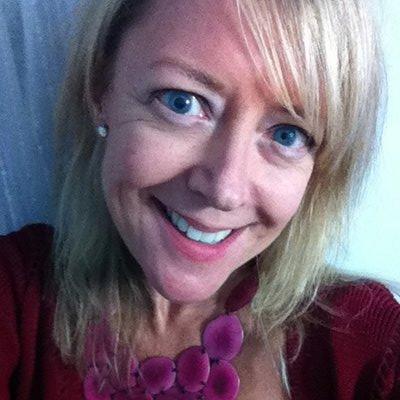 "Rachel has extraordinary clarity of vision and the ability to create pathways that work for unique individuals and unique companies. I have never worked with her equal when it comes to wisdom, integrity, and a passion for lives and businesses that work!
And she is the only coach/mentor I know who has developed a proven structure that takes people from Overwhelmed to Deliciously Fulfilled. She is a badass and you will thank your very lucky stars for the day she comes into your life to lead you or your team."
- Ellen Melko Moore, Founder, SuperTight Brand for Mission Minded Entrepreneurs
LOGISTICS
Each month there will be
A 2-hour live (recorded) call including a 45-60 min overview presentation + 60-75 min group discussion/Q&A. (Recording will then be placed on your online course portal for review at any time.)
Reading/Resource list – supplemental materials for deeper understanding.
Ideas for leveraging your knowledge, experience and skills in the midst of a disruptive marketplace. Seeing opportunities available to you even with the trends that initially seem to threaten your future security.
Online discussion boards with other participants(Collective intelligence is superior to individual thinking).
Occasionally additional interviews will be posted online for members. These interviews will be with people who have expertise on topics of interest or critical importance to the membership community.
Think of this monthly trends update as similar to a book club; but with dynamic information representing the current reality and discussion of different perspectives.
Overview: 11 months, 11 topics (plus supplemental discussion and materials)
Live calls will be 4:30pmMT US on the following dates:
Feb 15 - Workforce Trends
"Low unemployment" and "market disruption" are only two of the many changes in today's/tomorrow's workforce reality. New mindsets and skills are necessary for all employment situations, including self-employment.
Mar 15 - Health and Healthcare
Apr 12 - The Internet of Things
May 10 and June 14 - New Opportunities for IMPACT on a Global/Local Level
July 12 - Democracy - A new opportunity for True Democracy is launched.
Aug 16, Sep 13, Oct 11, Nov 8, Dec 6 (topics announced later)
Live calls will be recorded and placed inside your curriculum bank (this teachable platform). You can access them on your schedule.
BONUS – Additional Webinar and Resources for Creating a Lifestyle for Absorbing Complexity and Adapting to Change.
FURTHER RECOMMENDATION (for Bonus value): Invite your friends and neighbors to sign up and participate with you. Benefit from additional conversations with them. Consider additional discussion with your friends over coffee or a meal 1-3x month. Conversation with others gives clarity and deeper understanding.
With the (optional) VIP OPTION have monthly individual coaching & guidance in seeing opportunities and leveraging these changes for a clear pathway to your own bright future.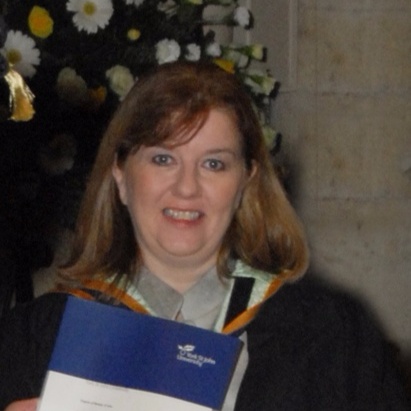 "Rachel's work is a unique contribution to organizations and individuals. Her expert advice is always consistent, creative and laser-lock onto the real issue. Gifted coaches/trainers/communications professionals are able to see and articulate pathways within the complexity of the marketplace. I've met two or three in the last 20 years, they are a rare breed. Rachel is one."
- Nina Davis, Communication-Innovation-Change Consultant at Stanford Health Care
PAYMENT SCHEDULE
Save money by paying in full - $500 for 2018 membership
Recurring payment options will vary throughout the year:
July - September: 2 payments of $280
14-day money back guarantee
Tuition is per household. Spouses/partners receive $1 pass to participate with their own online portal.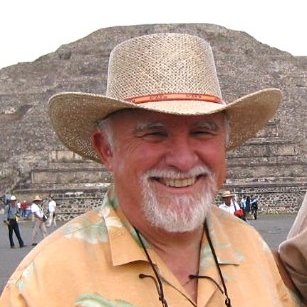 "Rachel leads with skill and enthusiasm. Rachel has used her talents and skills to achieve something of great significance…an ability to help individuals develop and express their best selves. Her work has focused, in every case, on make the best better. People of all ages find that they are truly capable of making a difference and that it is a difference worth making. If she were part of a chemical reaction she would be the catalyst. Making it happen! The "it" being people (or organizations) working together in a win-win scenario toward a shared common goal. A powerful and generous woman with the goal to transform how people communicate and solve problems in ethical ways."

- Richard Ponzio, Cooperative Extension Service, UC Davis - Retired
Your Instructor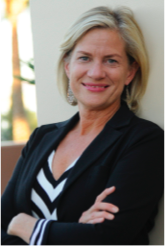 A global executive and leadership coach with 30+ years, Rachel has worked one-on-one and led transformational programs in 12 countries to over 100,000 people.

Now based in Des Moines, IA (USA), she works with leaders and entrepreneurs to generate next level results both within themselves, with others, and in the world. She specializes in program design for individuals and organizations with a focus on creating significant accomplishment, transformational mindset or sustainable behavior change that becomes " a natural part of who you are."
For more information visit: www.linkedin.com/in/rachelsdavis
I first proposed this monthly trend idea to support my network of friends and associates in having the greatest access to a prosperous, happy future. If you are not already a friend, you will be when you join us.
~ Rachel
Frequently Asked Questions
When does the course start and finish?
The course starts now! The live calls will be recorded and placed in your individual online teachable portal where you can review at your own pace. The materials will remain posted and accessible through 2018.
How long do I have access to the course?
After enrolling, you have unlimited access to this course for the remainder of 2018. Our world and marketplace are constantly changing and relevance cannot be guaranteed beyond this year. You will be able to access your online portal from any and all devices you own.
What if I am unhappy with the course?
We would never want you to be unhappy! If you are unsatisfied with your purchase, contact us in the first 30 days and we will give you a full refund.